Note: This is a fairly personal post. Any resemblance to persons living or dead is entirely on purpose.
I remember the day clearly as if it was yesterday.
I was at our local youth baseball fields sometime in 2013 lamenting the fact that we would have to stop the game because we were losing daylight. It was a shame too, because we were only 3 innings in, and my 9 year old son's team was down by only a run with our best players up to bat in the lineup.
But the biggest shame was that one of our most improved players, Seth, wasn't able to get to the fields until after the game started because of his parent's work schedule, so he missed his first at bat. And since we didn't have any lights and parents had to work, games had to start at 6pm. While not so much an issue where I grew up in Cincinnati, any baseball coach on the East Coast will share that sunset comes *way* to early on the Eastern seaboard, especially in the beginning of the season.
As I talked to the surrounding coaches in the waning light where us adults could barely see our own feet let alone a baseball, I mentioned, "It would be great if we had lights to extend the game so Seth can at least bat ONCE." I followed it up with, "And so that more kids can play and learn baseball who otherwise can't because of work schedules."
And though my friends and colleagues were nodding in agreement, what they actually said was more of a stab in the heart:
"Great idea, but it costs too much money, lights are expensive!"
or
"Others have tried that before, it didn't work. Why waste your time?"
and finally;
"I really like your idea, but they won't let it happen."
Who is "They" and why are they saying no???
So who is exactly "They "???
Perhaps you have met the same obstacles with your own nonprofit projects, ideas, or aspirations. A way to the solution seems clear, but the undertaking is enormous and to be candid, risky.
Self-doubt creeps in like an impenetrable fog, obscuring your ability to find the path forward.
Worse, your colleagues and friends are also contributing to your self-doubt, pointing out that it's never been done before and that people might disapprove anyway….. so why take the risk?
In my case, "They" were an assortment of characters, from the local neighbors (who apparently did not want lights), government township officials (who owned/managed the park and allegedly didn't want to spend any money), and our own baseball members who didn't want to be asked to give more money or ask sponsors for more money.
In each scenario, otherwise well meaning people would rattle off the reasons why the idea wasn't possible, and I sat there wondering if anything could be done about it.
So I started asking questions.
Finding out who is the "They".
My first question was to find out who these neighbors that hated lights were. So I contacted previous board members, who never recalled a specific name, but said it was someone. I then contacted the local township and found it buried in actual written minutes: The "Snyder" agreement! Apparently, this was an agreement written by a family named Snyder (their actual name), who lived in a fairly sprawling multi-acre compound directly adjacent to the Barness baseball complex and negotiated an agreement with Warrington township never to have lights at the baseball field.
Except they didn't live there anymore.
They sold the house a year prior to a very wonderful couple…. and where one of them not only previously played NCAA softball when I called her, but she also mentioned how much she enjoyed the sound of kids playing baseball, the crack of the bat, and the cheers of a great play! Needless to say, she was NOT opposed to the lights.
Then I contacted the township. At the time, Barry Luber (now township manager and a great one at that) was the CFO and John Paul was a Board of Supervisor, which is an elected position and makes budgetary decisions for the township. They both agreed to meet with me (though admittedly after a few emails and calls, lol), and I had a plan- if we raised 50% of the money would the township provide the other 50%? And while they didn't give an exact answer that day, they didn't say no either.
Finally, I started contacting previous donors and sponsors. And while I was told previously "that these people were tired of being asked for money", the actual response I received was uniform- everyone actually wanted to support it!
In the End, "They" didn't actually Exist!
We did end up not only adding baseball lights, but we also added paved parking and several park improvements too. And we did all of this without disrupting a season where I had to literally wear a safety vest and direct traffic (which is a whole other post, because what I was doing was actually illegal since it was a PA state road…l but I digress!)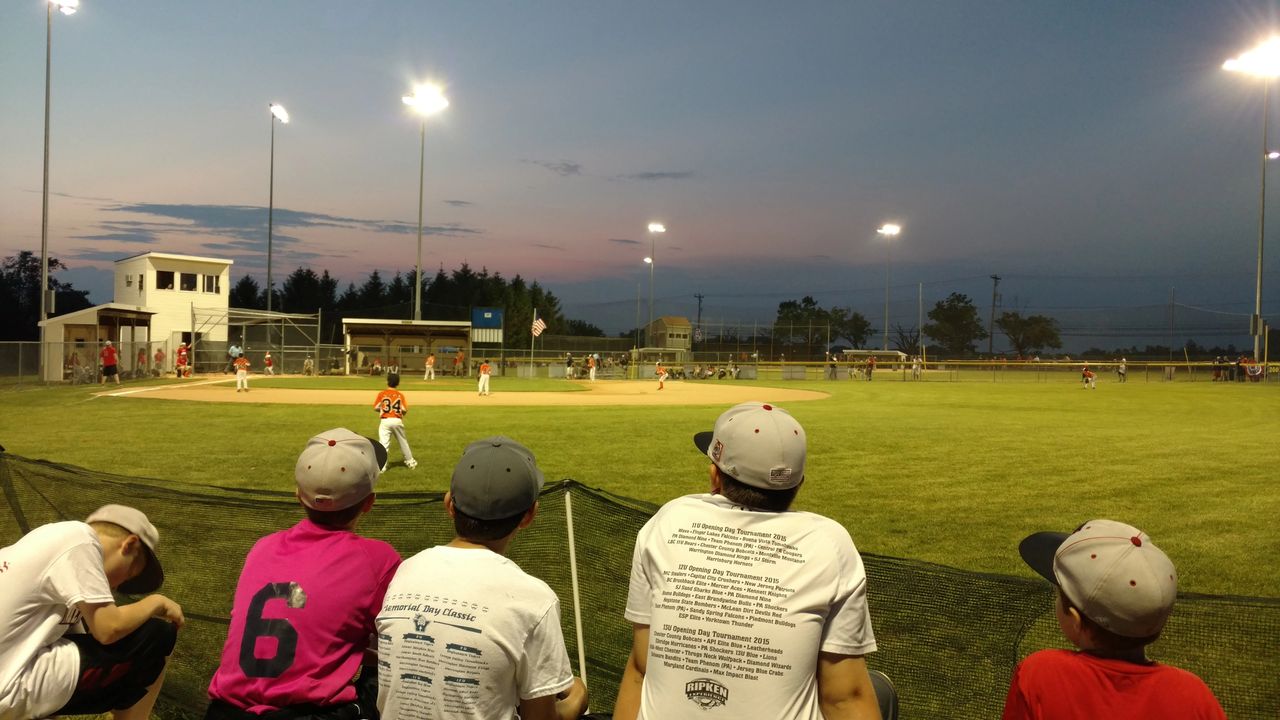 As I look back at my career, nearly all of my successes were based on the fact that somewhere along the line, someone said, "They won't let you do that". And time and time again, I have found out either these mysterious "They" people didn't exist, or more likely, were misunderstood.
I remember distinctly at a board meeting where one board complained that he was being asked for too much support. And somehow this was treated as gospel that all donors were tired of being asked. But I found out this wasn't true.
So who is your "They" that is preventing you from doing what you think is right for your organization? Especially in the current COVID-19 crisis? And how are you going to move forward?
I suggest just ask the "They", find out, and keep moving forward.
-Jon